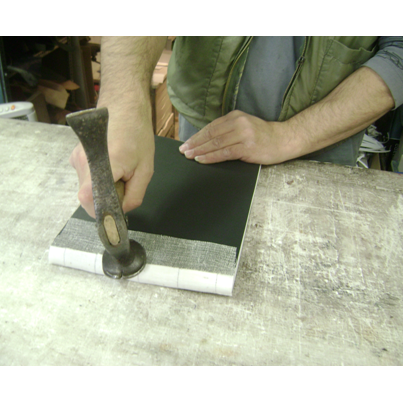 Store and Present your Electronic flight Logbook into a Professional Pilot Logbook or Binder.
A lot of Pilots use various electronic logbook software to store their flights. These software usually give you the option to generate and export flight records into PDF files that comply with the standards and layouts from JAA, EASA, FAA and many other civil aviation authorities. These files are suitable for printing in order to be used when applying for new license ratings or to attend a job interview.
We can print and bind professionally your  Logbook PDF  and provide you with a High Quality Pilot Logbook or Binder with your Full Name and Licence No imprint on the Front cover.
The Logbook binding process is handmade by a professional and certified Bookbinder.
---
In order to provide  a high quality hardcover binding  the printed sheets of paper are cut to the appropriate logbook size and then glued and sewn together at the spine to form a long-lasting text-block. This text-block is then attached to the logbook cover.
---
The Hard cover is then prepared according to the Pilot's favorite color and size.
---
The Pilot's full-name and license number are then imprinted on the Hard-cover with Silver or Gold Letters giving a completely customized logbook or binder solution. It is also possible for large logbook or binder orders to stamp the company's logo.
---
The final stage of our logbook binding process is to bind together the logbook cover with the text block.